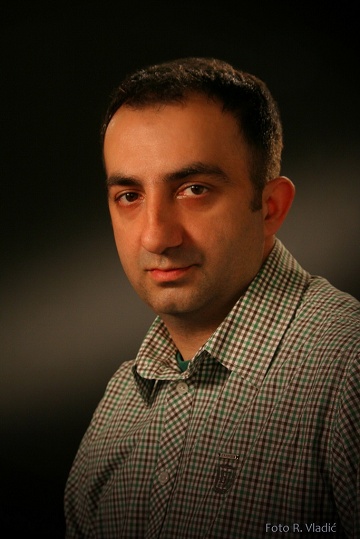 Dejan Petrović
producer / screenwriter / director
Dejan Petrović was born in 1974 in Užice. He graduated from the Academy of Arts in Belgrade where he now works as a professor at the department of Film and TV directing and editing.
He wrote screenplays and directed several short feature and documentary films, promos, commercials, music videos and TV shows. As a producer, he took part in the production of about 40 short documentaries and one medium-length. He was a producer, screenwriter and director of 4 documentary TV series that were filmed with the support of the Ministry of Culture and Information of the Republic of Serbia.
He is a founder and general manager of the Independent Film Centre Filmart that carries out several projects such as International Student Film Camp Interaction, among others.
He was a lecturer, moderator and a jury member at several workshops and festivals both in Serbia and abroad (Russia, UAE, Croatia, Bosnia and Herzegovina).
He is a member of DOKSRBIJA – the Association of Documentary Filmmakers of Serbia.
He was awarded a few times at film festivals and won the Golden medal of Belgrade for the best screenplay at the 62nd Belgrade Documentary and Short Film Festival for his film Restart that was supported at the Film Center Serbia competition in 2014.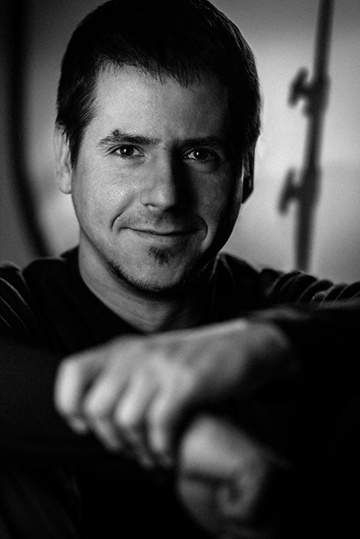 Dragan Vildović
director of photography
Dragan Vildović is a cinematographer and professor of photography. He studied at Faculty of Dramatic Arts in Belgrade and worked on a great number of awarded films of various forms, from student projects, promotional videos, to featured and documentary films.
www.draganvildovic.com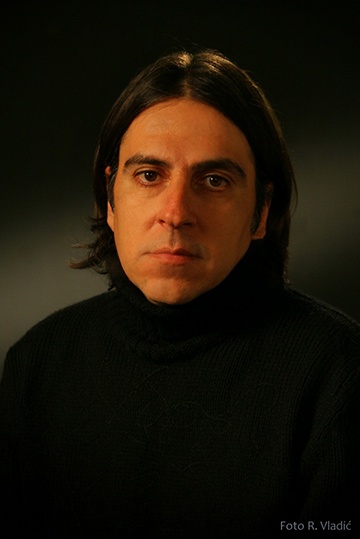 Aleksandar Popović
editor
Aleksandar Popović was born in 1971 in Belgrade. He graduated from the Faculty of Dramatic Arts in Belgrade, editing department. He now works as a professor at the Academy of Arts in Belgrade at the department of Film and TV directing and editing.
He edited several Serbian feature-length films – The Samurai in Autumn, Fifth Butterfly, Trolling, Little Buddha, Miloš Branković, etc. as well as some TV series – Military Academy, Bitter Fruit, Goose Feather and others. He also edited a few full-length documentaries – The Boy from Junkovac, Djilas, Walter, etc.
Nikola Cvijanović
sound recordist and designer
Nikola Cvijanovic was born in 1980 in Belgrade. He got a degree in sound recording and sound design at the Academy of Arts in Belgrade.
He has done sound in several feature films (Black horses, Stripping, No one's child, Absurd experiment and heavenly trick) as well as a few short feature films (Second-hand, Predisposed, Doll's tool box and Don't break my torbo-folk heart).
As a boom operator and sound designer he participated in the production of TV series Goose feather and Jagodici (The Jagodic family). He's also done sound recording and sound design for some documentaries (Schizophrenia, Asomania, Exit 05, Jeremy McClintock Show, Partisan film, White button and Restart) and two documentary TV series (Football and something more and Department store).
He worked as a sound designer for documentary TV film Funeral, as well as some other television projects (Eurovision Song Contest – Belgrade, 2008; reality show House of dreams, music and entertainment programme Show of all time, music show Hitorama and music and entertainment quiz I love Serbia). He has also done sound for several theatre shows (Florentine Tragedy, Fedra's love, Who cares for Ana Karenjina, Fringe and Who the fuck started first?) as well as a classical music album (The sound of light).
He was a sound supervisor at ZeLIG – School for Documentary Film, Television and New Media (Bolzano / Italy, 2005) and at the University Dokuz Eylul Güzel Sanatlar (Izmir / Turkey, 2011). In 2006, he participated in the ISFC Interaction as a sound supervisor.
Vojin Ristivojević
composer
Vojin Ristivojevic was born in 1976 in Belgrade. He studied at the Faculty of Drama Arts in Belgrade, department of Sound recording and sound design.
Extensive experience he gained in studio and concert work with the bands Sunshine and Zemlja Gruva, proved itself valuable in the field of applied music and was a great help to him in composing, sound designing and practising teamwork in many films (One on one, Serbian film, Stripping and Equal), theatre shows (Pavilion, Circus history, Relatives and Behind the scenes), theatrical spectacles (the opening ceremony of the Universiade in Belgrade and a ceremony in celebration of 150 years of industrialization) as well as numerous TV formats.